Summer Scheme 2018
Summer Scheme 2018
Dates: 9th – 11th July 2018
Times: 10am – 1pm
Venue: Water Sports Centre, East Strand, Portrush
Age: 9-15
Cost: £60pp (discount for families of more than one child)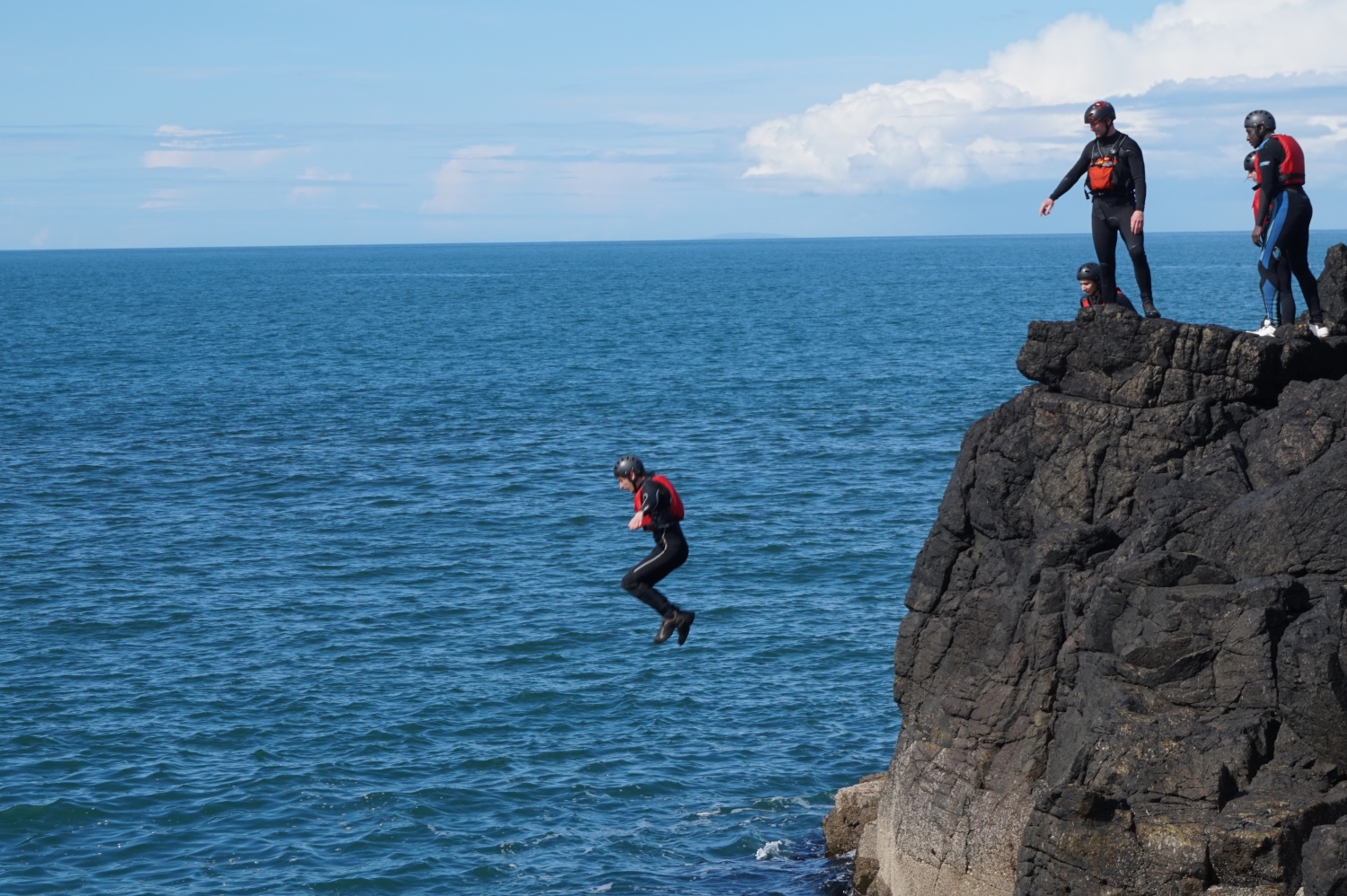 Summer Scheme 2018
Our summer scheme will be run over 3 days, each day we will be hosting one quality activity session which will include:  Coasteering or Body Boarding, Abseiling with Rock Climbing and Kayaking. We will be based on the East Strand in Portrush on day 1, however we may meet at various other venues nearby on days 2 and 3, weather permitting.
All of our lead instructors are highly qualified, professional and will ensure a fun safe session is had by all.  We are affiliated to Adventuremark. (www.adventuremark.co.uk) All specialist equipment is supplied on each of the 3 days.
What to bring:
A snack and plenty of drinking water/juice
(please avoid nut based products)
A towel
A spare pair of old footwear, trainers are perfect if possible or wetsuit booties if available.
A warm top
Sun cream (hopefully)
How to book:
Please contact us via email or phone if you have any questions and to book your place on the scheme.  We will send you out a registration form via email or post which we would kindly ask that you complete and bring along on the first day of the scheme.  No deposit is required, payment can be made when handing in your registration forms.
Finally:
Our summer scheme has been extremely popular over the last 10 years and is an opportunity for the children to meet new friends and have a safe, fun filled 3 half days on the North Coast experiencing new and adventurous outdoor activities. Please book early as spaces are limited.